with Jocelyn B.Smith
Initiative SOS 2019
SOS 2021 together with the BundesZentrale Politische Bildung will facilitate 5 school workshops. Elementary to University to listen, mirror, reflect the awareness of choices made for commercial music consumption. "Songs of Substance" ("SOS") is an attempt to implement approaches of a solution to issues such as sexism and discriminatory thinking, which unfortunately have become more and more the norm and have gained commercial value in our music and society. We want to encourage artists to create content to creatively bring democratic, liberal values in the sense of the Basic Law/ constitution to the younger and generations to follow.
Project BATUTA foundation, Bogota Kolumbien 2020/2022 "Voices of Empowerment"
SOS Online Educational Music Learning
SOS has a great opportunity to support the mission of BATUTA, Bogota Columbia, which helps the quality of life of over 40,000 Colombian children, teens and young adults through excellent musical education. At its core is the collective practice, from a perspective of social Inclusion, rights, and cultural diversity. SOS was asked to focus the virtual learning classes on the young girls of BATUTA. In light of current events and the increase of sexual abuse, there is a need for self-empowerment for young girls not to lose their voice was a big focus. SOS will reach 5 different cultural regions of Colombia : Caribe, Pacifico, Zona Andina, LIanos Orientales and Amazonia.
with Jocelyn B.Smith
"We RISE 2021 /22"
The workshop series "We Rise" was developed by Jocelyn B. Smith, singer and social activist, for the Intercultural Center Heidelberg IZ and is aimed at volunteers who want to change the world around them for the better through their work. In the workshop with Jocelyn B. Smith, participants set creative visions and learn new methods of self-reflection / self-awareness through vocal training to achieve these goals.
with Jocelyn B. Smith
VOICE AWAKEN ONLINE
Discover how to feel and sense how you can stay connected through your vocals.
Spiritually anchored in everyday life.
Feeling stabile and body connected regardless of what happens.
To be able to delegate with calmness, prioritise and excercise discernment
– Meditation and Mantra singing
– Register vocal frequency within your body
– Vocalizing your chakras
– Vocally raising your frequency
VOICE AWAKEN ONLINE spiritual vocal training with Jocelyn B.Smith
Register: ask@jocelynbsmith.com
Prices: 80€ per class or 3 classes BONUS 200€
Feminine Mastery Mindset
Committed to empower women to be strong and radiant, wherever they choose to shine
Voice Awaken-Voice Medicine (saaa´m ni )
Trigger/Conflict management
Transformational Singing/Speaking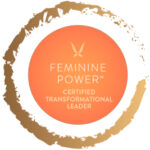 Welcome to my ultimate guide of the Feminine Mastery Mindset.
My deeper dive with you for personal and spiritual growth coaching for self actualizing women.
I will also share the biggest secrets kept on how to stay healthy in the race.
Sometimes it feels very challenging to call forth the life you wish to have.
And to know that women are beautifully human.
I would love to share what I have learned over 2 decades as a human being, mom, partner, resilient entrepreneur, professional music producer, singer, activist and transformational coach.
I want you to celebrate every stone you turn over to create the woman you want to be in this life.
And that YOU are worth every moment of joy on your journey.
Interested? Book your appointment below or simply click here.
FMM
 is the house that offers all of our training b
eyond what you know. Contact Jocelyn and find out more.
Voice Awaken
Voice Medicine
Bonus Workshop FMM: Korfu 2021
FMM BONUS Workshop on Korfu, Greece
The Goal of this FMM workshop will include:
Understanding Your Divine  FEMININE Power
of the vocal brings you safely through the fields of disruption and chaos to the purer fields of peace, compassion and forgiveness
How Feminine Mastery helps you understand that Divine Presence awakening within you to help you reconnect to your purpose
How Feminine Mastery is your core wisdom.
Personal Transformation
How to transform your limiting beliefs and discover the strengths that will move  you forward.
How to begin your work from within to live with authenticity
How to live with purpose and values to inspire trust.
How to show up and be seen for who you are.
How to quiet your mind and cultivate purposeful thinking to fully regenerate each day
How to Cultivate your mindset to stare fierceness in the face.
How to filter and mobilize the resources you already have for your dreams and goals
How to use your Feminine Mastery skills to embrace your shadows and critical inner voices and claim the wisdom that is your birthright — especially when you´refinding a new career, learning to love yourself again or wanting to reinvent your life
How to feel re-ignited and delight in your body pleasure and regeneration
Healing separations
Tools to help with  (unknown/unconscious from past, former instance) separations that still hinder, block our way to a flowing connection with our higherselves.
How to transform your shadows through wisdom and humility
How to Embrace your grieving process, so joy can re-enter your life
How beautiful it is to have a soul family and tribe that will support, empower, and love you for who you are
Jocelyn´s way of being is discerning. Meeting Jocelyn for the very first time I was impressed by her diligence and commitment to support my project. I warmed to her instantly and describe her deep insight from a place of love. As a business coach, she taught me that my voice has depth and confidence. Spending time with her makes you just want to listen and learn to express from a place of love. She has a beautiful way of expressing and communicating her ideas that inspires. I see her gift of unity and deep peace that brings enlightenment.
Love, Vanessa ❤️
Liebe Jocelyn,
durch das Singen habe ich den Zugang zu meinem Herzen bekommen. Dabei hast Du mich unendlich unterstützt. Ich fühle mich bei dir so sehr aufgehoben. Du gehst auf jeden von uns ein, so wie wir es individuell gerade brauchen. Und genauso schaffst Du in der Gruppe eine Atmosphäre die uns zur gegenseitigen Unterstützung anspornt.
Als Kopfmensch habe ich erst durch Deine Arbeit Zugang zu meiner Seele bekommen. Dafür danke ich Dir von ganzem Herzen ❤️
Liebe Grüße, Michaela
Dear Jocelyn,
thank you for your warm, supportive, thoughtful, professional and fun way of helping me opening doors to my very unique, heartfelt potential. For me, you are a bridge builder between the here and now and the spiritual dimension that you seem to have a direct connection to. The spice to working with you is your beautiful voice that has the power to sooth, comfort and evoke joy.
Thank you for being there and doing what you do!
Namasté
It is a great honour and pleasure to work with Jocelyn and I'm very grateful for this experience. Her loving support has carried me through the process of showing my vulnerability and experiencing this as a great resource and strength. Her commitment comes from the bottom of her heart and this is what makes the quality in her work, in addition to her humour and many years of experience in life, coaching processes and being a professional musician.
Namasté
Jocelyn is a hands-on professional and teacher. By uniting head and heart, she encourages our emotional and energetic sensitivity.
Experiencing her inspired melodies, movement and memories, attention, breath and expressiveness touches me deeply.
Again and again, this opens me to the beauty of life and love.
You are for me a multifaceted being.
You are my sister,you´re my friend my guru and you are my pupil.I feel that we have a very very multilevel exchange on a spiritual level and on a mental psychological level dealing with our children and spiritual growth together.
It´s an amazing walk that I´m so privileged to share with you.I wouldn´have it any other way.
I´m grateful for your existence here on the planet, all things you have brought into being.
Also the projects that you have birthed.
I look forward to our new creations together in the future.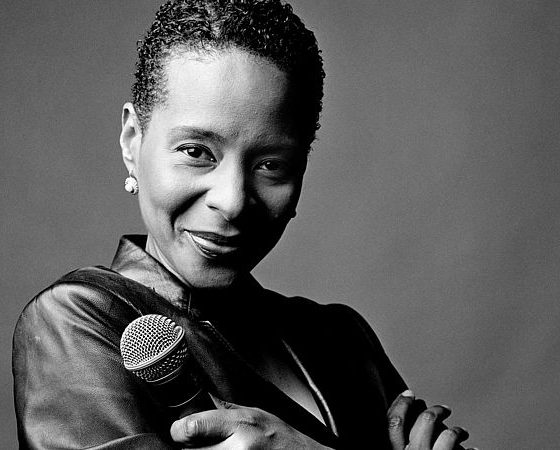 The plan to work in the personal transformational field was placed in the cradle for Jocelyn. In 1950 Jocelyn´s Grandmother founded the first Mental Health Clinic, the "Willia Ruth Hardgrow Center" in Brooklyn New York. Following the path Jocelyn has helped many individuals empower themselves through the mastery of their own voices – The most powerful tool that one has. The foundation of her work is MUSIC. In Jocelyn´s work she brings the breakthrough moment to persons ready to transform their lives. Her secret is discovering your power behind the voice.